Co-Founder & Director
Jamie Flinkier – Sales/Marketing
0419 546 000 – jamie@enzymewizard.com.au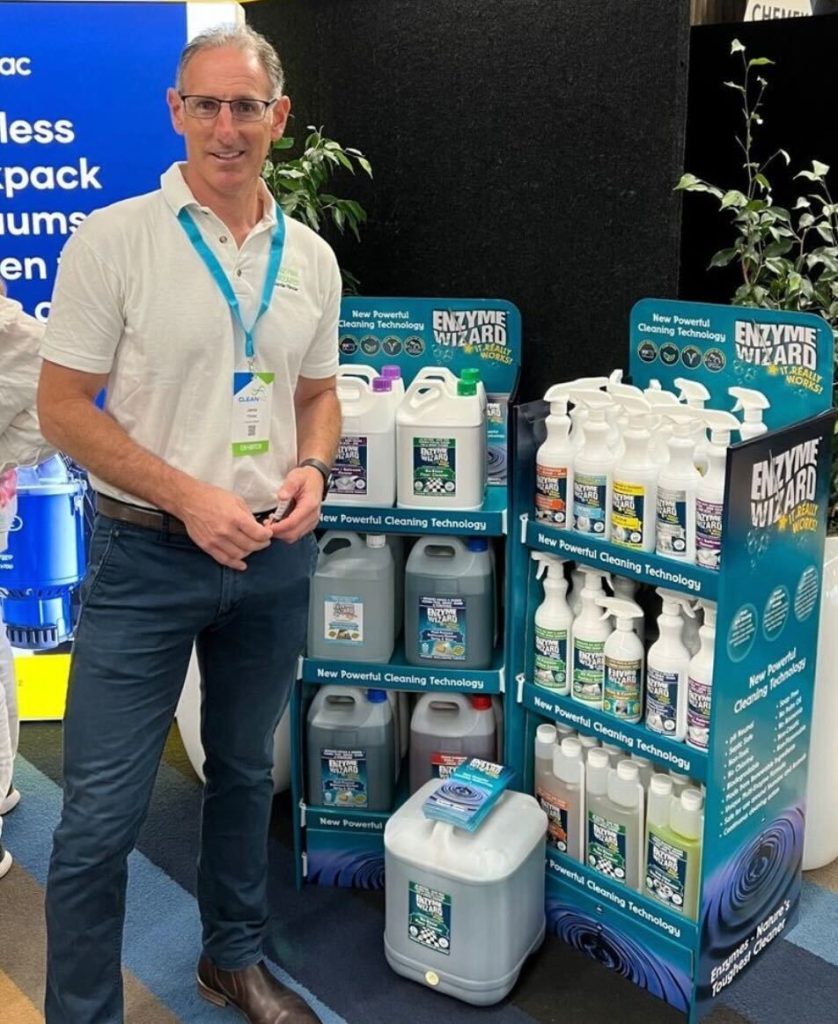 Co-Founder & Director
Raymond Subel – Technical Support
0404 899 628 – raymond@enzymewizard.com.au
Who are we?
Our business is built on providing a safer alternative to the harsh and sometimes toxic chemicals used in industrial scale cleaning and sanitation. For years we have been developing organic and environmentally friendly products which utilise the latest science to clean, disinfect and eliminate odour.
What makes our products different?
We designed our products with the environment, people and equipment in focus. Our products have been tested and proven to be the best, environmentally safest, pH neutral product of its kind sold or distributed anywhere in the world.
Why should you use our products?
Despite our products being environmentally friendly or Australian owned and developed, our products are simply highly effective. With just one of our products you have a heavy duty cleaner, a disinfectant with a 6 log reduction (99.9999%) on pathogens and bacteria within 30 seconds – 10 minutes and a product that can eliminate odour instantly.
Who are our products for?
With the benefit of being environmentally friendly our products can be used in almost any industry. Currently our products are being used in animal care, waste management, water treatment facilities, sewage plants, mining operations, food processing, commercial cleaning, hospitals, schools and agricultural operations.