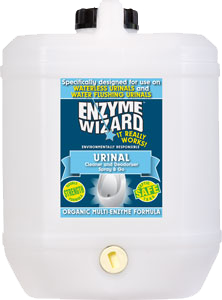 Hospital Grade Disinfectant
Our plant based ready to use Hospital Grade Disinfectant ticks all the boxes. Safety, Effectiveness, Economical, and Green is just the start. Effective against Covid-19, Canine Parvovirus & the following bacteria Staphylococcus, Pseudomonas, E.Coli & Salmonella. And it's all made right here in Australia by Australian sourced ingredients.
Cleaner & Disinfectant
Our Hospital Grade All Purpose Disinfectant is not only alcohol free, but is proven to kill 99.9999% of pathogens and bacteria safely and effectively. It's also versatile enough to clean and disinfect most surfaces including glass and stainless steel.
Approvals
AUST L 344650

HACCP Certified Manufacturer

World Wise Certified

New Zealand MPI Certified

ChemAlert Registered

AOAOC Hospital Grade Disinfectant

Non Corrosive
Tested and proven in the respected laboratories of Eurofins and Accuratus to show effectiveness against;
COVID-19

Canine Parvovius

Feline Calicivirus

Salmonella

Staphylococcus

EColi

Pseudomonas